26th September 2016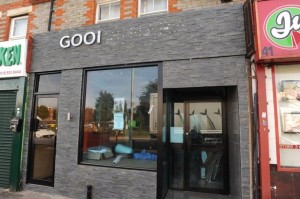 A new Korean barbecue restaurant concept, Gooi Nara, is open in Reading. The new venue on Whitley Street at a site formerly occupied by Miah's Saffron restaurant – between Peri Peri Chicken and Just Pizza.
Dishes will include soy-glazed steaks and marinated ribs.   The restaurant is currently is advertising for front and back of house staff who are " enthusiastic about Korean culture, sociable and at ease in delivering outstanding customer service," and is yet to announce a launch date has yet to be revealed.
After closing, the Miah's team posted a message on its website saying: "After many years at Whitley Street we didn't take this closure lightly – We have been looking for a bigger and better venue with better parking facilities for some while and we felt now was the time to move on."
Customers looking to dine in Miah's can visit the Garden of Gulab restaurant in Wokingham Road as the team look to find another venue to replace Saffron.