22nd November 2019
Motown, Luther Vandross, Amy Winehouse
… and a comedian so funny you could literally die laughing.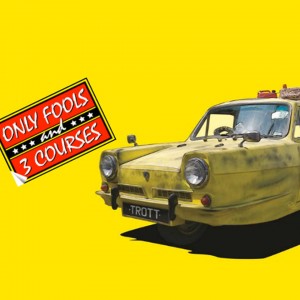 DUSK Restaurant, the award-winning multi-purpose dining and entertainment venue, which opened in Brentwood, Essex has announced its programme of live entertainment on Thursdays until the end of the year. All evening acts begin at 7:30pm, except Boxing Day. Tickets include exquisite 3-course dinners from 2 AA Rosette-winner Chef Stephen Gomes.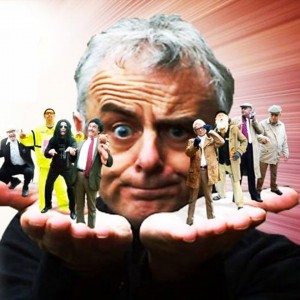 .
DUSK is hosting an Only Fools And Three Courses  multi cuisine Christmas dinner costing £65 (children £35), with  Britain's Got Talent finalist, the hilarious Drew Cameron, who was voted 'Best New Talent on ITV known for impressions of Del Boy Trotter, Uncle Albert, Manuel, Mr Bean, Ali G, Ozzy, Frank Spencer, Victor Meldrew and Michael Caine, Drew entertain guests with his act which comes with a health warning.  One woman literally died laughing at one of his shows.  He was honoured to perform at her wake two weeks later. www.comedyimpressionist.com
On Thursday 12th December dinners will be entertained with a Luther Vandross Tribute act by Matthew Winchester Luther (whose hits include the chart-topping Keep On single , with an exciting seasonal Christmas Menu. Tickets £65.00.   www.matthewwinchester.com
19th December sees an Amy Winehouse tribute to celebrate the life and music of one of the greatest singer-songwriters of all time, with a seasonal Christmas menu. £65.
DUSK will be open on Christmas Day to welcome the whole family, when there will be Christmas songs with live entertainment and a table carvery serving a Gourmet Christmas Lunch – with 'all the trimmings' at 1:00pm. Adults £95, children £45
On Boxing Day there will be live music by Shaun Colwill with lunch served from 1-3pm and dinner 6-10pm,
For New Year's Eve, there is an adult only NYE Multi Cuisine Buffet Party when the Rose Room will be hosting a 7 item multi cuisine buffet dinner and dance event with live entertainment from saxophonist Christinel Banacu and a DJ, with a firework display at midnight £75pp buffet from 7.30pm until 01.00pm.
Since opening this summer DUSK restaurant and shisha lounge, with seating for up to 400 customers, has quickly established itself as one of Essex's top destination venues.  Having featured on 'TOWIE', DUSK is busy throughout the week and usually fully booked every weekend.
The restaurant is now taking bookings for Christmas parties in its main dining room or private function Rose Room overlooking Bentley Golf Course, with seating for up to 120.  For companies that are too busy to celebrate in the run up to Christmas, special Christmas party menus will be available to pre order from 14th December until 14th January.  The restaurant be open on Christmas and Boxing Day.
A full list of Christmas events with details of DJs, live entertainment and menus is available at www.duskbrentwood.co.uk
Booking essential via 01277 424 987 or www.duskbrentwood.co.uk/book-now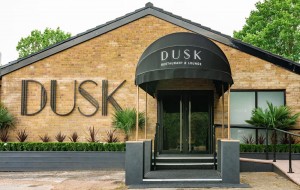 DUSK, Ongar Road, Brentwood Essex CM15 9SS
T: 01277 424 987  enquiries@duskbrentwood.co.uk
www.duskbrentwood @duskbrentwood