3rd February 2017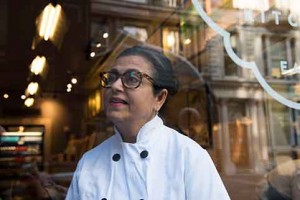 Healthy East Asian restaurant group, Nusa Kitchen is to open two new restaurants in London.
A 15-cover restaurant in Moorgate, London, will open on 20th February, offering soups, healthy salads and rice boxes alongside new vegetarian and vegan dishes.
On 13th March, Nusa Kitchen will then launch a 40-cover site in Shoreditch . There is also another site in development in Principal Place, Shoreditch, due to open later this year.
Nusa Kitchen's menu includes –  Cebu chickpea and chorizo soup; Thai chilli tofu broth; Vietnamese grilled chicken rice box; Japanese tofu and shitake mushroom rice box; and Balinese black rice pudding.
Breakfast is also served until 11am with organic porridge, museli and pastries.
Nusa Kitchen was launched in 2004 by mother and son team Patou and Mark Cox who now have restaurants in Adam's Court, Cannon Street and Queen Victoria Street.
Patou said: "In the 13 years since my son and I opened the first Nusa Kitchen we have seen the business develop and evolve into the successful authentic East Asian restaurant group it is today. We are now incredibly excited to see Nusa Kitchen move forward and develop our offering further, while maintaining our current reputation as a welcoming and friendly environment, serving some of London's best authentic East Asian cuisine."