13th July 2016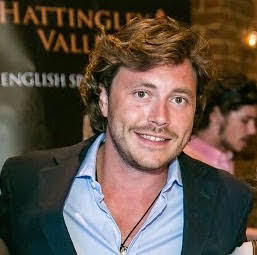 Romsey Opening for Koh Thai Tapas
Koh Thai Tapas restaurant will open its latest site in the Hampshire market town of Romsey on 28th July.  Romsey is the group's third restaurant in Hampshire – and 11th in total.  . The opening comes within weeks of launching its Koh Noi concept in Winchester in June.  A 12th site is expected open later in the year.
With 80 covers the new Romsey restaurant has the usual iconic features of a Koh Thai Tapas venue.  The popular concept has become known for its vibrant hand painted murals, ornate fretwork and the prominent wooden clad bars.  The latest opening has created 15 new jobs in the town.
A food-led business the tapas offerings allows customers to sample several exquisite smaller dishes.  These include the '24 hour ribs', tender juicy pork ribs marinated in n a rich, jealously guarded secret sauce; a fiery but fragrant 'Jungle Curry of a thin sauce with Thai herbs, green peppercorns and sliced red chillis; and the 'Special Crispy Squid', pan fried until tender in an ultra-light batter and served with a hot sweet sauce.
For busy office workers, there a 'Light Lunch – Eat in 30 Minutes' menu offering a selection of healthy dishes for less than £10, served 12 noon to 3:00pm.
Koh Thai restaurants are known for their lively bar scene almost as much as the food.  Cocktails are a particular popular, with classic and unique concoctions priced from £7.95.
"A quintessential English market town, Romsey is a fantastic addition to the Koh Thai Tapas brand – the warm welcome from the locals has been most encouraging" said Koh Thai Tapas CEO Andrew Lennox.  "Customers from Romsey visiting our Ringwood and Salisbury restaurants have been pestering me to open for some time – it's finally happened."
School Holidays
During the school holidays Koh Thai is expected to be a hit with young families.  According to Lennox, the focus is on reasonably priced healthy eating combined with a 'dining experience' for the parent as well as their offspring.
"An engaging menu for the children, first class baby changing facilities. knowledgeable and child friendly staff are hallmarks of the Koh Thai brand," he said.
Koh Thai Tapas, 80 The Hundred, Romsey, Hampshire SO51 8BX 
T: 01794 524 431 
E: info@koh-thai.co.uk W: www.koh-thai.co.uk Tw: @kohromsey