29th May 2017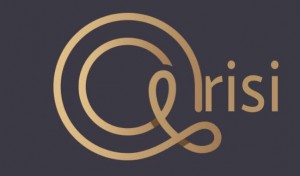 Fine dining Indian for multi-million-pound K2 development
Sham Alom, the former owner-chef of the popular Rumi's Indian restaurant in Beverley which closed in April, is to return to the North East dining scene, with Arisi, set to open this summer, in the centre of Hull.
The restaurant –  Arisi meaning 'rice' in Tamil – is named after the staple diet of those living in Bangladesh and Eastern Indian districts.  Western states tend to eat bread (such as naan, chapati, paratha and roti).  It is rare to find both rice and bread on dining tables in India.
The new Arisi restaurant will become integral part to the new £7m K2 office and living complex on the former Kingston House site. Offices and a gym are already open at the 13-storey £7m development, which will also have around 39 hotel apartments and 14 luxury flats. Icarus Lounge, a luxury events space with a sky bar offering 360-degree panoramic views, will be located on the twelfth floor of the development.
Alom has designed a unique menu hoping to appeal to an eclectic clientele. Each dish is individual and based on authentic cuisine from different regions of India and Bangladesh.  His signature dish will be a Quorma Dum Pukht – braised lamb shank cooked in a pastry-sealed pot, which prevents pressure being released and seals in the flavours, whilst slow cooking over a low flame. 
Changing with the seasons, the gourmet Indian menu will be strong on vegetarian and vegan dishes, eschewing the crude base-sauce cooking method employed by less ambitious curry chefs, in favour of proper marinating with healthier cooking techniques.
With a tilt at Hull's historic seafaring heritage, daily fresh fish will include cod and mackerel landed locally at St Andrew's Dock.  One of Arisi's key fish suppliers was established in the nineteenth century.
Express lunchtime offerings aimed at local office workers will feature light, delicately spice, small plates.  Patrons of the two theatres nearby, will be able to take advantage of early-bird options available before curtain up.
Mark Butters, director at Tradepark, which operates the K2 development, said: "The K2 vision was to create a multi-functional space at the heart of the city centre, where people could work, socialise and relax."
Butters has worked closely with the restaurant's team to refine the fine Indian dining concept and believes Arisi will add another dimension to the project.
Sham Alom, who opened Rumi's in 2015 was forced to close the business as rising costs made the business unsustainable.  Despite being popular at weekends, when the 80-seater restaurant had two sittings and winning a number of national restaurant accolades, the venue had no lunch time trade and remained quiet midweek.
In just two and a half years Rumi's secured a large number of prestigious culinary accolades.  These included national awards for Best Newcomer, Best Maitre d' at the Asian Curry Awards held in London in 2017.  Last year it was shortlisted at the British Curry Awards, also held in London. Sham Alom was again honoured at the Asian & Oriental Chef Awards at the House of Lords last summer.  In February this year it was a runner-up at the Asian Restaurant Awards in Manchester.  Closer to home, Rumi's was the first Indian restaurant in East Yorkshire, to be included in the Yorkshire Spice Trial.
Sham Alom spent over 20 years learning his trade at his family's restaurant in York. Beginning his career as a kitchen porter, before moving to front of house, before returning to the kitchen to develop his cooking skills and eventually progressing to restaurant manager.
Arisi, Unit 54 K2, Bond Street, Hull HU1 3EN
T: 07378 415549 W: www.arisi.co.uk E: arisirestaurant.hull@gmail.com Tw: @ArisiRestaurant