4th March 2022

The Pembrokeshire Beach Food Company has declared 14th April as National Laverbread Day, a new national day dedicated to the joys of laverbread – a traditional Welsh seaweed delicacy.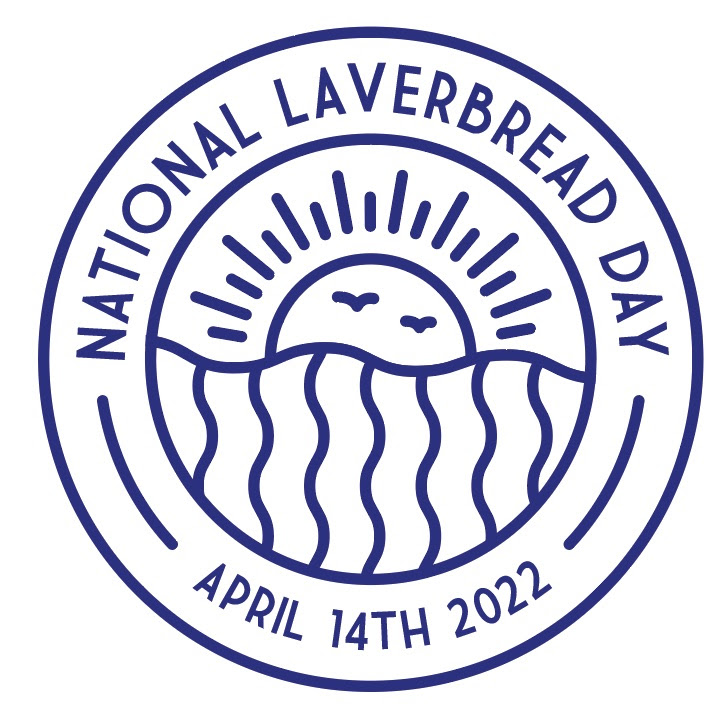 Laverbread is the cooked version of 'laver' – porphyra seaweed – a diaphanous red algae found abundantly along Wales' rocky coastline. Cooked for many hours, it produces a green, gluey sludge that is a delicacy for many, but a challenge to others.

Jonathan Williams founded his award-winning business on a passion for laverbread. Quitting a desk job in Swindon in 2010, he returned to Wales to run a food stall dedicated to Welsh seafood delicacies, particularly laverbread foraged from his local coastline.

The business grew from a pop-up market stall to a permanent van at Freshwater West selling lobster rolls, crab rolls and breakfast buns stuffed with bacon, egg, cheese, seaweed butter and laverbread patties.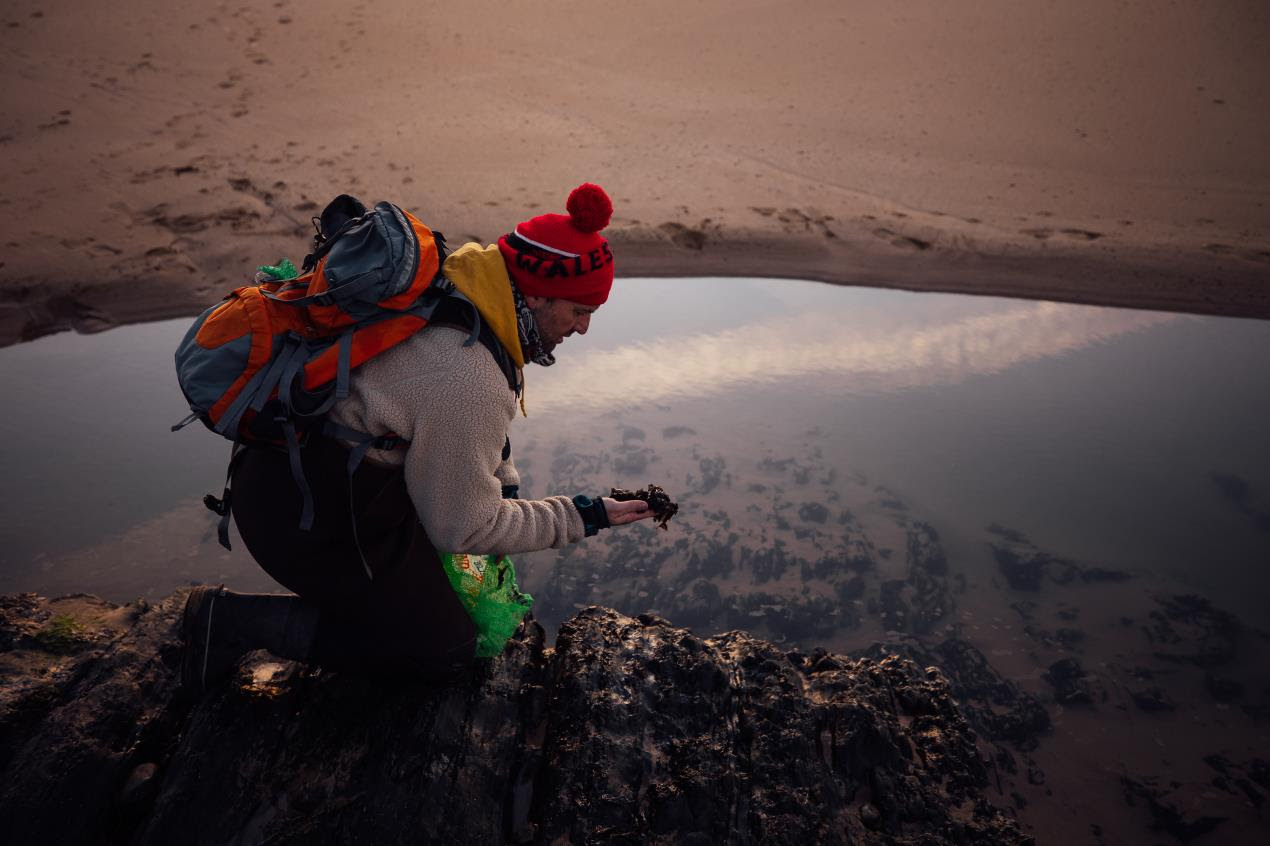 Jonathan has now leased The Old Point House, an iconic old smugglers' inn reached across a tidal causeway on Angle, Pembrokeshire, which will include a permanent Pembrokeshire Beach Food Company repurposed boat selling street food in the pub garden.

The company also has an online shop selling deli goods such as dried laver (Welshman's caviar), Môr Ketchup (seaweed ketchup sauce); seaweed butter, seaweed pesto, and Barti Rum, a seaweed spiced rum.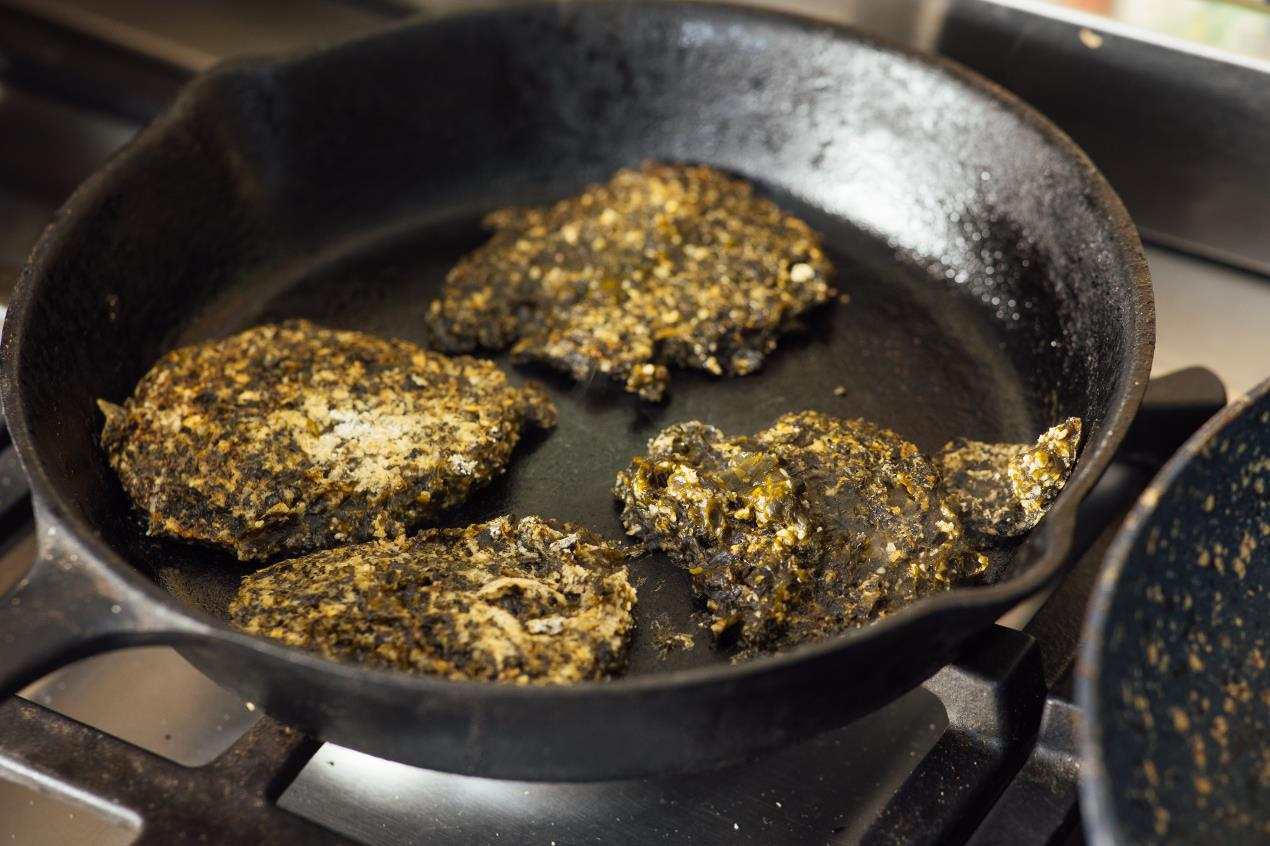 Jonathan's has launched National Laverbread Day, and for this year's inaugural event he will be sharing laverbread recipe videos, competitions and special offers online and handing out free laverbread samples with beer bought at The Old Point House. There will be opportunities to win free laverbread via the company's social media accounts, and an online laverbead cooking competition with prizes.

Jonathan is inviting chefs, restaurants and food shops to holding their own events or putting laverbread on the menu for the day.

14th April is also the day the Japanese celebrate "Mother of the Sea Day" to honour of Kathleen Mary Drew-Baker, whose research into the cultivation of porphyria seaweed led to a commercial breakthrough for the Japanese Nori (laver) industry.

"For too long this laverbread has been cast aside as a footnote in the culinary world," says Jonathan. "But not anymore: from now one this incredible ingredient shall be celebrated, revered around the world for the marvellous delicacy it is. So cast aside your inhibitions: life is an adventure, food is adventure. Be bold, be brave and make this day and everyday forth the day of laverbread, born from land as ancient as the oceans themselves. To me laverbread has to be one of the food wonders of the world. The use of laverbread has declined and we believe that this is just not acceptable: this food wonder should be celebrated as much as possible."

Laverbread it is available on Welsh markets, especially Cardiff and Swansea covered markets, direct from producers such as Selwyn's www.selwynsseaweed.com, Parsons www.parsonspickles.co.uk, Spencer at Gower Coast Foods, decent delis and independent food shops in Wales.

Although laver is found around Britain's coastline, the production of laverbread is a primarily a Welsh tradition. Laver is harvested from rocks in the wilds of West Wales, which has the second largest tidal range in the world and takes the full force of the Atlantic storms. Not many other foods take as long as laverbread to cook (typically about 8 hours). No other food looks so unappealing after several hours of cooking.

It is a powerhouse of nutrients, vitamins and minerals. It has been dubbed "future food" as it requires no land, freshwater, pesticides or fertilizers and can grow up to 5mm a day. Its versatility is only now being discovered in modern day cooking. It tastes sublime, or, as the Japanese say has "essence of deliciousness" – a satisfying, savoury umami flavour. It is the untamed mysterious lady of the seaweed world, constantly changing its mind as to where it grows and when it grows. I spend my days endlessly chasing it around the coastline. Laver has one of the strangest and most complicated life cycles: it can be both male and female, and one stage of its life it is neither. You could even call it the original non-binary life form.