24th September 2018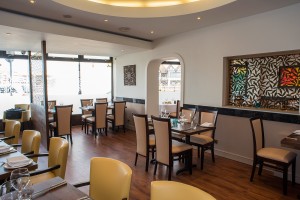 Saffron Summer to host charity fund raiser for National Curry Week
Saffron Summer restaurant in Chessington, ranked the number one Indian restaurant in Surrey on the Trip Advisor* reviews website, is host a charity evening of haute cuisine during National Curry Week.
On Monday 22nd October, Saffron Summer will host a fundraising dinner, serving an exquisite meal costing £24.95 a head, of which the restaurant will give £5 to charity.
Executive Chef Awanish Roy, who previously worked at the world-renowned Cinnamon Club in Westminster, is to prepare a special three-course dinner.
Money raised will be donated to the Curry For Change www.curryforchange.org.uk campaign coordinated by the Find Your Feet charity www.find-your-feet.org.
The gourmet meal comprises a trio of starters (Malai Chicken Tikka, Curry Leaf Calamari and Hakka Chilli Paneer; four mains (with tasting portions of Butter Chicken, Rarha Gosht and Malai Methi and Dum Ka Daal), served with butter naan and a saffron & cumin pulao.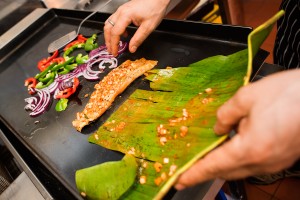 To finish there is a choice of coconut or vanilla ice cream and Pistachio Kulfi.
"By offering customers the chance to sample a trio of three starters and four main courses, diners have the opportunity to relish the distinctive flavours from different regions of Indian in one night," said owner Ralph Sousa, adding "And raise money for a good cause too."
The 20th National Curry Week (20th to 28th October) founded by the late Peter Grove, who lived in Epsom, is an eight-day celebration of spice, which sees considerable sums raised for good causes around the county.
'Curry for Change' which raises much needed funds to prevent hunger in poor rural communities in Africa and Asia.
"Each £50 we donate pays to train 10 women to give them the skills to grow food and start small businesses to build a secure future for their families," said Chef Awanish Roy,
*Correct at the time of writing
Saffron Summer Indian Restaurant
4 Ace Parade, Hook Road, Chessington, Surrey KT9 1DR
W: www.saffronsummer.co.uk E: saffronsummer1@gmail.com T: 0208 8391 4477