Asian Catering Federation and Federation of Bangladeshi Caterers have the pleasure to announce the inauguration of South West Regional Committee.

The event was held at De Vere Village Urban Resort Hotel, Shawridge Leisure Park, Whitehill Way, Swindon on the Monday 24th of March 2014.
More than 250 guests attended this dinner networking event including a number of Chairmen and politicians notably Cllr Nick Martin – Mayor of Swindon and Cllr Faruk Choudhury – Lord Mayor of Bristol.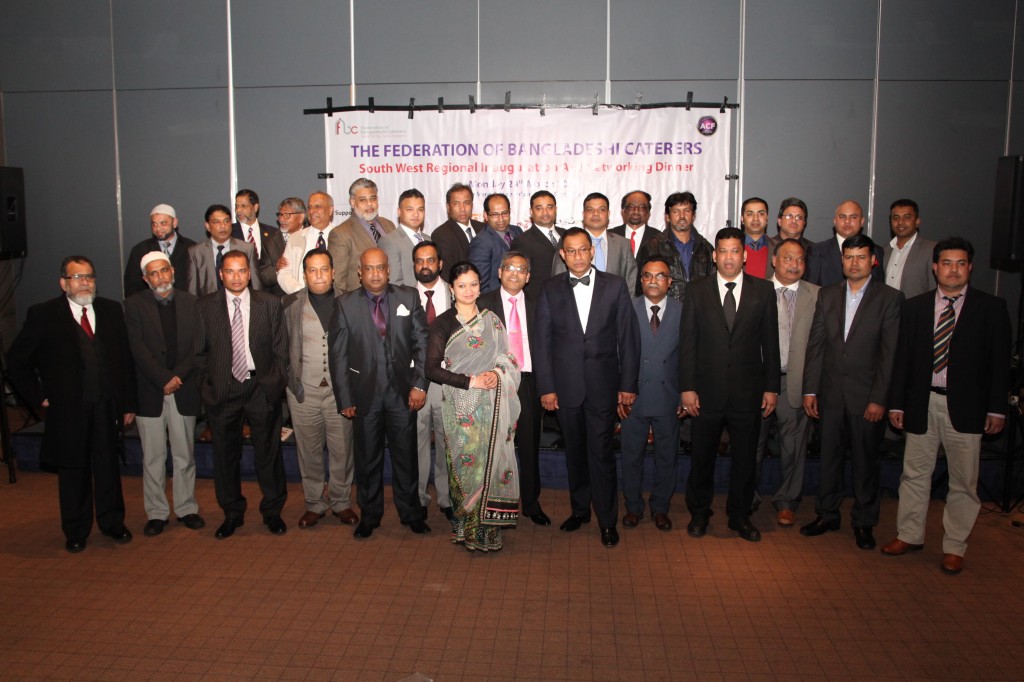 The new ACF and FoBC South West Regional Committee is headquartered in Swindon chaired by Mustaque Ahmed(Chairman) with Arju Miah MBE(Senior Vice Chairman) and Azad Miah(General Secretary).
Creation of South West Regional Committee is part of ACF and FoBC regional team expansion plan over the next few years.