10th February 2017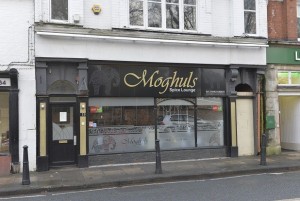 An Indian restaurant in Cottingham, near Hull,  has closed its doors just months after opening.
A repossession notice has been put up on the door of Moghuls Spice Lounge Indian restaurant, in Hallgate.  The notice reads: "Peaceable repossession of the … premises was secured as a result of your failure to pay rent."
The restaurant received a zero food hygiene rating in November, but this was up graded to 4 four stars  following a re-inspection in January.
The restaurant's Facebook page said it would be unexpectedly closing for the evening .  A later post said "Due to unforeseen circumstances beyond our control, we are unable to open for business for around 1 week. We sincerely apologise for any inconvenience caused but we hope to see you all very soon."
Following the recent unexpected closure of  The Blue Bell village pub, Cllr Helen Green said that it was a huge shame for the village to see another business closing its doors.
"I'm very sorry to hear another village business is no longer open. I know that the last couple of businesses closed down there quite shortly after opening so hope the trend isn't continuing," she said, adding, "We do already have a successful Indian in the village and other takeaways so it might be hard for new ones to be successful. But we are really keen to see new ventures opening in the village and hope the community supports them.