11th August 2018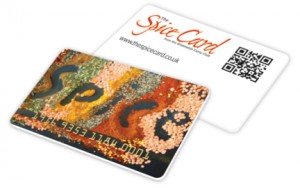 The Greenwich Curry Club has launched the Spice Card – a discount card for lovers of spicy food in South East London. For just £15 a year local spice fans can enjoy a 20% discount on food for two people (often more) at Indian, Vietnamese, Chinese and Thai restaurants and takeaways in Greenwich, Blackheath, Westcombe Park, Lewisham, Charlton, New Cross, the Isle of Dogs and surrounding  areas
The Spice Card discounts can be used from Sunday to Thursday (sometimes weekends too) at partner restaurants and takeaways and applies to dine-in and takeaways (including deliveries) at most venues. There is no limit on the number of times a card can be used during the 12 months that it is valid.
Daniel Ford, founder of the Greenwich Curry Club said, "We love curry and other spicy food and we'll do everything we can to promote it. We hope this boosts trade for local businesses and rewards curry lovers at the same time. With the discount the Spice Card offers there is no excuse for not trying new dishes now!
"We've been working with local restaurants and takeaways for years and we are delighted at the support they have given us in setting this up. We would love to hear from any other local spice restaurants that would like to join us. It is completely free for owners to sign up so it's a win-­‐win. We have started locally but will certainly be looking to expand and grow the concept."
The Greenwich Curry Club was founded in 2009 when a group of friends started meeting once a month at a different venue to eat curry, drink beer and talk nonsense. It has grown, and now reviews curry houses all over the UK and internationally, as well as offering news, recipes and all things curry related. The club also organises curry supper clubs, special events for restaurants, curry-­‐drink pairing dinners and run the annual Greenwich Curry Club Awards.