26th January 2021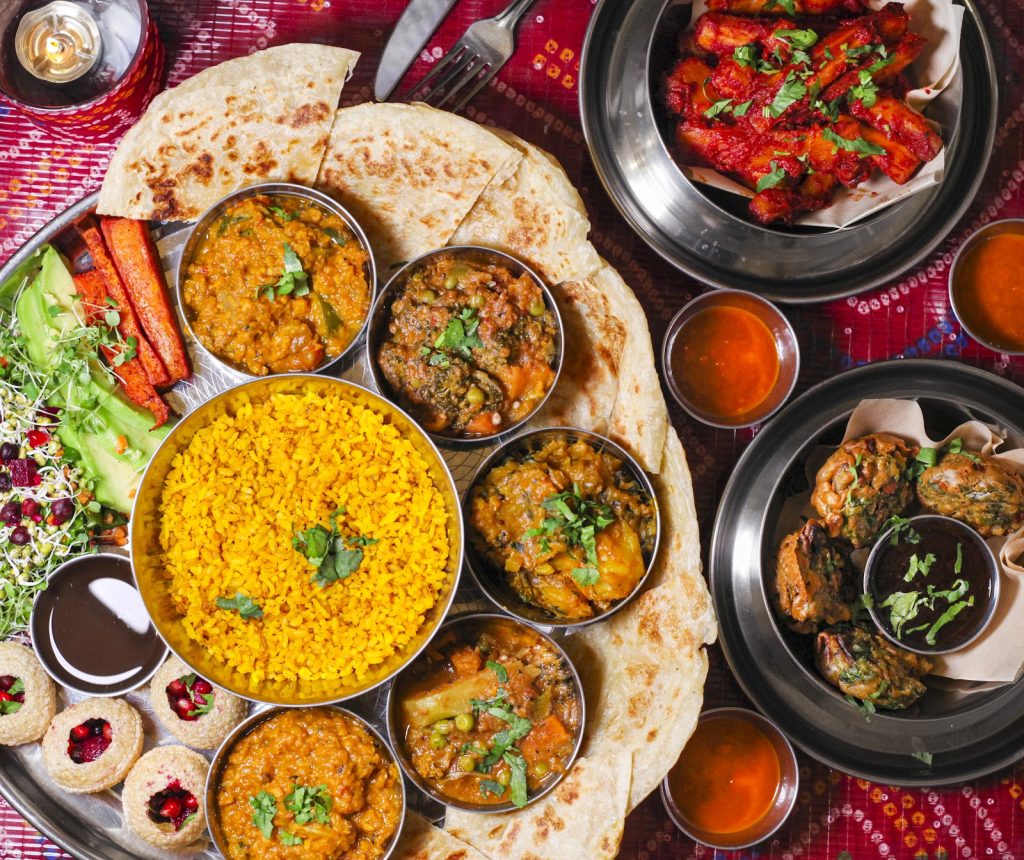 The brothers behind En Root, the Indian vegan restaurant in Clapham, have to opened a new, open kitchen restaurant in Peckham.

The restaurant follows its Clapham sibling, serving home-cook styled Indian meals "with a South London twist ."

The restaurant is a cafe during the day serving up En Root classics, new menu items exclusive to the Peckham premises including smaller nibbles and sharing numbers. During the evening, the place "transcends to a vibrant and fun, energy filled restaurant, with music, cocktails and a range of affordable, soul-warming dinner specialities, all made with love. "

En Root's 'Plant Powered Goodness' menu includes 'Masala Dosa', a South Indian gluten-free pancake, a new 'Jerk Dosa'; a twist on the classic, packed with a plantain, mushroom and kidney beans for a Caribbean feel. Other options include the all new 'Shiva Bowl'; their spin on a Buddha Bowl or their 'Don Dada Platter'. A selection of small bites fuses Indian food and global street food flavours, such as 'Para-Tacos' and 'Plantain Chaat'.
En Root's famously fiery Raja Bonnet hot sauce, with three flavours now to choose from, each varying in scotch bonnet level.

Drink wise, a freshly chopped Young Coconut Water, with a shot of Rum for those wanting to level up can't go a miss. For those after something warm, the Cacao Chai Tea infused with CBD for a relaxing twist or the 'Turmeric Latte' with Ayurvedic herbs designed to balance are both set to impress. There's also a selection of mouth-watering sweet treats to round off the meal, including a 'Mango Lassi Cheesecake' or a decadent gluten free 'Beetroot Blueberry Cacao Brownie'.

The restaurant will also host a selection of music pop-ups, intimate soirees and live music events throughout the week in true En Root style to bring the restaurant alive.

En Root has come a long way since its Herne Hill pop-up in 2016… this next step of their journey in Peckham is something truly special. Be sure to check it out and become part of the much talked about 'nutritional joy' they are bringing.

www.enrootldn.co.uk