9th June 2016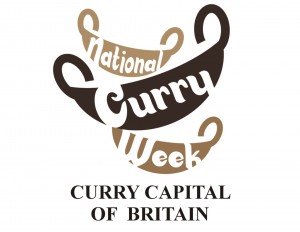 Compiling the votes for the teams for Curry Capital of Britain supported by partners Asda (lead sponsor), Bhai Cider, Goa Beer and Kingfisher has been a bigger than ever undertaking this year with thousands and thousands of votes from the beginning of February until the very close of voting at midnight on Monday, say organisers.
"The enthusiasm continues to be amazing," commented Peter Grove, organiser of the event as part of 19th National Curry Week in October, "and suggests that winning the title this year will be a very hotly contested matter".
The continued spread of the popularity of curry was shown in the voting this year with votes for Chinese, Thai and even Japanese restaurants.
The top restaurants voted for in each city, subject to council approval, are :
Brighton – Blue Mango, Indian Summer, Chilli Pickle, Curry Leaf Cafe
London East – Tayyabs, Cafe Spice Namaste, Cinnamon Kitchen, Laksha Bay
London North – Namaaste Kitchen, Riverside Lounge, RootsN1, Bombay Lounge
London South – Babur, Karnavar, Cinnamon Culture, Roz Ana
London West – Brilliant, Haweli, Mantra Dining, Clay Oven
London Central – Quilon, Cinnamon Club, Red Fort, Gymkhana
Glasgow – Mother India/Cafe, Charcoals, Koolba, Ashoka Southside
Edinburgh – Mumbai Mansion, Navahanya, Mother India's Cafe, Shezan,
Aberdeen – Ambals, Sri Bheemas, India on the Green, Cumin
Cardiff – Moksh, Gateway of India, Purple Poppadom, Duchess of Delhi
Bradford – Akbars, Shimla Spice, Aakash, Kiplings
Leeds – Sheesh Mahal, Grand Indian Lounge, Tharavdu, Chandelier by Mumtaz
Manchester – Eastzeast, Asha's, Zouk, Scene,
Sheffield – Prithiraj, Cutlers Spice, Zara's, Jumeirah Spice
Nottingham – Anoki, The Cumin, Curry Lounge, Calcutta Club
Birmingham – Pushkar, Asha's, Itihaas, Sweet Chillies
Liverpool – Yukti, Mowgli Streetfood, Eastzeast, Sultan's Palace
Leicester – Memsaab, Curry Fever, Chef & Spice, Lilu
Newcastle – Luigi Khan's, Zeera, Last Days of the Raj, Sachins
Northampton – Lasaan Once Upon a Time, LaZeez, Indian Ignite, Tamarind
Oxford – Spice Lounge, Kadai & Naan, Qumins, Malikas
These restaurants will now be judged secretly and challenged to raise money for charity to form the basis of each city's bid for the title, to be combined with a council submission and other research material. Votes for cities can still be made at votecity@fedrest.com until 1st September.