20th October 2022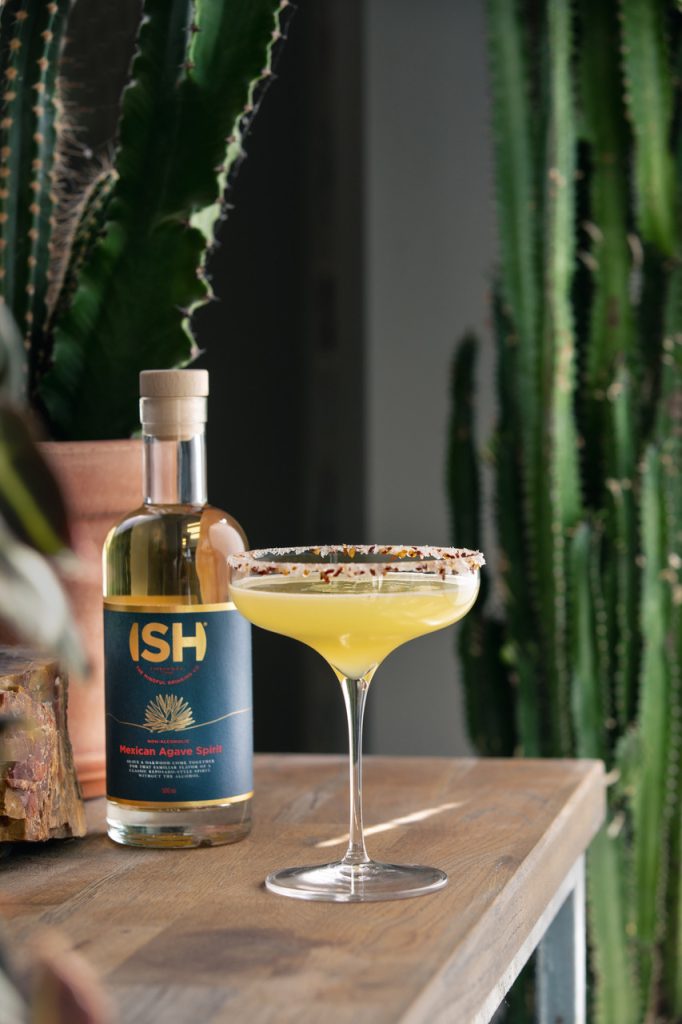 Danish non-alcoholic drinks brand ISH has announced its arrival in the UK, with a zero-alcohol takes on sparkling wines, spirits, and pre-mixed
cocktails to the UK.
The lines include the brand's Château del ISH Sparkling Rosé, a zero-alcohol sparkling wine alternative made with pinot noir and merlot grapes to evoke an effervescent rosé wine; Mexican Agave, which recreates the distinctive flavour and body of a reposado tequila and other agave spirits in non-alcoholic form using organic agave and rested in oak wood to imitate a 2-6 month aging process; and the San Francisco spirits Gold winning, Caribbean Spiced Spirit, is a take on Caribbean-style spiced rum expertly flavoured with vanilla, baked apple and nutmeg. The Caribbean spiced spirit is de-alkalized Rum; a world first in creating Also making up the ISH Spirits line-up are the gin-like London Botanical Spirit,
Château del ISH Sparkling White and a range of RTD cocktails.
The brand's range of products are made with naturally derived ingredients and flavourings, from the classic red and white wine grapes used to make its de-alcoholised wines, the botanicals and spices used in its gin and rum alternatives, and the real agave used in its zero-alcohol agave
spirit, as well as the creation of a unique distillate using the shells from chilli seeds to provide the satisfying heat drinkers know from alcohol, and techniques that give its non-alcoholic spiritsthe body and mouthfeel to satisfy those used to drinking alcoholic spirits.
Drinks from its range have been acclaimed worldwide and the markets the brand has been active in before its launch in the UK, with products winning over 40 medals in international competitions including the International Wine and Spirits Championships (IWSC)
and the Bartenders Brand Awards.
ISH Spirits' founder Morten Sørensen started the company shortly after undergoing a 100-day non-alcoholic journey, and has since guided ISH to being the fastest-growing producer of non-alcoholic spirits in his native Denmark and one of the most exciting in the non-alcoholic space
worldwide.