16th January 2018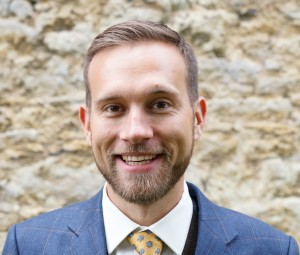 John Auckland, founder, TribeFirst
Crowdfunding specialist and founder of TribeFirst,  John Auckland, has issued a six-point plan to successful crowdfunding. TribeFirst claims to have raised in excess of £14m for over 45 companies on platforms such as Crowdcube, Seedrs, and Seedinvest – with a greater than 90% success rate.
Auckland recommends a simple 6 step plan when embarking on a crowdfunding campaign:
Engage all your contacts and ask them to back you
Prepare a short campaign video
Write copy for your campaign page
Create supporting documents (for equity campaigns)
Plan a PR campaign
Free-up your time to manage the campaign
Crowdfunding is seen as a more viable fundraising option than banks, which has now fallen behind crowdfunding amongst entrepreneurs, according to EY's 2018 Fast Growth Tracker.
Award-winning chef Gary Usher, whose six-strong restaurant portfolio in the North West now includes Sticky Walnut, Burnt Truffle and Pinion, applied for a bank loan to open a second restaurant, only to be turned down. He instead launched a crowdfunding campaign that was so successful,  he has since crowdfunded all his restaurants. Usher broke crowdfunding records raising over £200,00 for his fourth restaurant, Wreckfish in Liverpool.
The transaction value of UK crowdfunding campaigns shot up by 12.6% to £58.2m in 2018, and is set to be even larger, at £66.4m in 2019, according to Statistica. This growth is projected to continue year-on-year to at least 2023.
"As a crowdfunding continues to grow as fundraising method, so do the opportunities for restaurants," said Auckland, citing the example of Stem + Glory, adding, "When a restaurateur decided to launch a vegan restaurant in Cambridge via equity crowdfunding, it proved such a success that she closed the funding round two weeks early.
Stem + Glory smashed its £350,000 target less than six hours into the campaign and closed with over £616,000 – 176% of its target.
According to research from the University of Cambridge's Judge Business School, the UK is leading the way when it comes to crowdfunding and peer-to-peer lending.
Asian restaurants, such as the UK's Zing Zing, have taken advantage of this still-young market. The Chinese takeaway brand raised £1m via crowdfunding to open its fifth restaurant.
"New investors in your business are likely to become customers," says Auckland, "Particularly if you offer discounts or exclusive dining experiences during your campaign. These investors are also likely to be your most loyal and vocal supporters who will sing your praises and challenge your critics online."
Auckland maintains that crowdfunding is the also the only opportunity in your company's lifetime that every pound you spend and every media spot you gain contributes to bringing in new customers and investors, which effectively doubles the reward of your efforts.  He recommends recruiting a PR professional to lead the media push.
TribeFirst recommends running an equity campaign on platforms such as Crowdcube or Seedrs.  Or to recruit backers who will donate to your campaign in return for rewards, it suggests Kickstarter or Indiegogo. Each platform has slightly different requirements, research is essential.
In February, John Aucland will runa series of global crowdfunding bootcamps alongside Grant Thortnton – who support businesses seeking early-stage funding – and leading equity crowdfunding platform, Crowdcube. The bootcamps aim to help entrepreneurs prepare to raise money via equity crowdfunding in just five weeks.