27th September 2019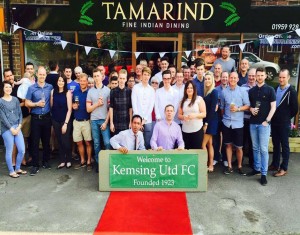 Tamarind restaurant in Kemsing, near Sevenoaks in Kent, is to host a series of special fundraising dinners during National Curry Week (7th to 13th October from Monday to Thursday during National Curry Week, the restaurant will serve a special 3-course gourmet meal with a Kingfisher beer or a glass of wine or soft drink for £24.95 – of which £5 will go to charity.
Proceeds from the dinners which will be served Monday to Thursday throughout National Curry Week will be donated equally between the Sevenoaks Mayor's Fund and the Curry For Change campaign coordinated by the Find Your Feet and Health Poverty Action charities.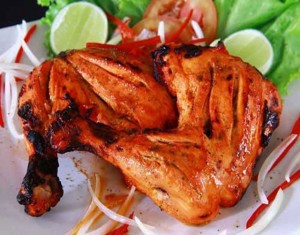 The gourmet meal comprises, a papadom; a mixed starter, a choice of four main dishes Garlic Chicken Tikka, Beef Achari, Mango Chicken or a Vegetarian Balti; with a choice of vegetable side dish, rice or naan. To finish there will be a special Indian dessert.
The 21st National Curry Week, founded by the late Peter Grove, now sponsored by Kingfisher Beer, is a seven-day celebration of spice.  Each year, considerable sums are raised during the week for good causes.
Curry for Change raises much needed funds to prevent hunger in poor rural communities in Africa and Asia.  Each £50 donated pays to train 10 women in the skills needed to grow food, start small businesses and build secure futures for their families.
Jessica Doyle, spokesperson for Curry for Change, commented: "Food is a great way of bringing people together, and with Curry for Change, you get to enjoy a lovely meal out whilst supporting vulnerable families who suffer from hunger. We're delighted to welcome Tamarind and its guests to the Curry for Change family."
Kingfisher Beer UK's Brand Manager, Rob Pietre-Cambacedes, is expecting this to be the most successful National Curry Week in its 21-year history: "We are proud to sponsor this great week which supports the British curry sector and a very worthy charity. It is also designed to create fun for curry lovers and increase awareness and appreciation of the many different cooking styles from countries of the Indian subcontinent," he said.
Tamarind is situated within the beautiful picturesque village of Kemsing. Guests are presented with exotic flavours and mouth-watering tastes with a warm, welcoming atmosphere.
The menu combines modern and traditional authentic flavours of Indian and fused it with a contemporary ethnic edge.  The restaurant's dedicated team of staff, owner Suna Meah and Head Chef M. R. Chowdhury have a wealth of experience in leading establishments.  The restaurant has a 5-star 'Scores on the Doors' hygiene rating and a TripAdvisor Certificate of Excellence.

Tamarind Restaurant
3 The Parade
Dynes Road
Kemsing
Sevenoaks
Kent TN15 6RE
T: 01959 92 8413
www.nationalcurryweek.co.uk
www.curryforchange.org.uk