18th March 2018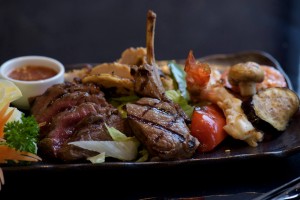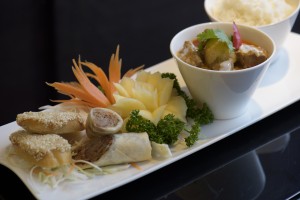 Palm Pan Asia and Gandhi restaurants win at Asian Restaurant Awards
Two Winchester restaurants, The Palm Pan Asia and Gandhi Indian Restaurant, scooped top accolades at the Asian Restaurant Awards,
Palm Pan Asian won Pan Asian Restaurant of the Year, whilst Gandhi was named Best Asian Restaurant – South of England.
Both winning Winchester venues, located on the High Street, are part of the small family-owned Palm Restaurant group, are managed by restaurateur Fahim Khan. Other eateries in the group are Goa Balti in Everleigh near Marlborough, Palm Indian Restaurant in Froxfield near Marlborough (the flagship) and Thai Lounge in Ropley.  A sixth member of the group in Deane near Basingstoke (provisionally named The Palm Brasserie) set to bring international cuisine with an Asian twist, is due to open June.
"It was thrilling to win one award – to come away with two such prestigious accolades were fantastic achievements for our hard-working, talented teams," said Fahim Meah adding, "Votes from our loyal customers were key to getting us on the shortlist – from there it was down to the chefs and front of house teams to prove their worth – which they accomplished with great aplomb."
The Awards' judging notes for Palm Pan Asia reported: "An impressive pan-Asian gourmet experience, building on classic Thai dishes, is complimented by an adventurous South-East Asian menu of interesting taste combinations, expertly rendered."
Of its neighbouring Gandhi Indian Restaurant, which first opened its doors in Winchester 30 years ago, a judge wrote; "The menu featuring such delights as wood pigeon, beef ox cheeks and spice crusted venison sets it apart from its rivals in the city. This is some of the best fine Indian dining I've encountered away from the Michelin-starred gourmet restaurants in London."
www.palmpanasia.co.uk
www.gandhirestaurant.com