20th May 2016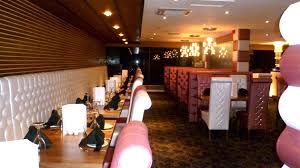 Holdi
Founded by Bangladesh-born restaurateur Rukon Kamaly, Holdi has opened its third Indian restaurant in the north west of England. The new venue, on the site of the former Vamaski Indian restaurant, is in Manchester Road, Lostock Gralam, near Northwich. Kamaly started cooking in his early teens while training in one of London's leading Indian restaurants. Holdi also has restaurants in Liverpool and EllesmerePort.
Blazian
A new Nepalese cafe concept, Blazian Lounge, launched in Crawley, West Sussex, features night-time entertainment. Husband-and-wife team Adrian and Sushnita Joseph prepare speciality dishes such as Nepalese-style steamed dumplings and offer church services, art exhibitions and live music. The venue in The Broadway also offers breakfasts, sandwiches and pasta, rice and noodle dishes. "We realised there was an opportunity to trial the Nepalese food I grew up eating because we couldn't find anywhere else selling these dishes," said Sushnita.
Bundobust
Indian street food kitchen and craft beer bar is to open its Manchester venue in the spring. The company, which has another site in Leeds, has applied for planning permission to open in Piccadilly. The concept is a collaboration between acclaimed vegetarian restaurant Prashad, which was runner-up in Gordon Ramsay's BestRestaurantTV series in 2010, and The Sparrow Bier Cafe in Bradford. Offerings include small dishes such as vada pav – fried spicy mashed potato coated in gram flour and served in a brioche bun – and bundo chaat, a cold snack made with samosa pastry, turmeric noodles, chickpeas, potato, tamarind chutney and yoghurt. Bundobust will serve beers from local breweries, such as Huddersfield's Magic Rock, and those from further afield.
Tiffin Room
Indian street food restaurant Tiffin Room is set to open its second venue in Manchester after receiving support from Business Finance Solutions (BFS).  The brand, which has a venue in Chapel Street, Cheadle, catering for upto 35 to 40 covers, is putting the finishing touches to a new, larger unit in First Street, adjacent to the recent 'Home' arts centre development. The glass-fronted venue will open with space for upto 100 diners and additional outside seating. The new restaurant's  bar will serve cocktails infused with Indian spices and herbs and will launch a lunchtime menu.
BFS, a government-backed alternative lender supported by Greater Manchester Combined Authority, backed the launch of the company's first outlet. Nathan Wightman, business loans manager at BFS, said: "Having provided the Indian Tiffin Room with the support they needed three years ago for their first restaurant in Cheadle, it is enormously gratifying to see just what a great success story they have become and to be able to support them with the launch of their second venture. They have created a unique dining experience that brings the authentic flavours of Indian street food to life and their cooking and hospitality is now recognised and respected by diners from across the world. In 2015, The Indian Tiffin Room in Cheadle was ranked the third best Indian restaurant in the UK by TripAdvisor, the only restaurant in Greater Manchester to make it into the top ten. 
Mr Chu China Palace
MrChuChinaPalace in Hull, which claims to be "Britain's largest Chinese restaurant", is undergoing a major refurbishment to open a traditional English carvery in its basement, with plans for a third themed restaurant at the site. The restaurant closed for the first time in 18 years for the work, which will see a carvery open in the basement bar and function room of the landmark building at St Andrew's Quay in April. Restaurant founder Jack Chu said, "With the City of Culture coming up, I thought we should be doing a few different things, food from different cultures. We will also have a third restaurant with a different theme, maybe Italian or Japanese. It will mean three different types of food coming out of our kitchens." The restaurant's other claim to fame is via regular customer Lord Prescott, who once controversially claimed Mr Chu's Peking duck was tastier than that served by his hosts during an official visit to China. Chu also operates Mr Chu Village Chinese Restaurant and the Plough Inn boutique hotel in Hayton, near York.
Birkenhead
A new Asian fusion restaurant concept is set to open in Birkenhead, Merseyside. A planning application has been lodged with Wirral Council to convert the former T&G Cairns butcher shop in Claughton Firs in the suburb of Oxton into a 20-seat venue. Architects Bryson McHugh said the development would "re-instate a Victorian style frontage" to the shop and add "diversity and choice" in the area. It said: "Restaurants are already established within the zone. All these outlets are well attended and offer a variety of culinary styles. The proposed development will produce Asian cuisine, which is currently not represented within the zone." The restaurant would be open from 5pm to 10.30pm from Monday to Saturday and employ six staff.
International
The International restaurant, which has a site in Morley Street, Bradford, plans to open a second Indian restaurant as part of the city's £1m Sunbridge Wells Tunnels development. The two-floor site in Ivegate will feature a reception on the ground floor, with a 60-seater restaurant on the first floor. The application forms part of the second phase of the Tunnels project, which also includes the 17th century Rose and Crown pub. The first phase, which features 15 shops and a 1920s bar, is due to open in April.
Ichiryu
Japan Centre chief executive Tak Tokumine is to open an udon house in London this spring. Ichiryu will be sister restaurant to Shoryu Ramen and will feature traditional Japanese udon, sushi and sides, including  Niku beef udon, tempura and sukiyaki pork tempura.
Set on New Oxford Street, the restaurant offering both takeaway and dine in options has been designed to be "fun and vibrant".
Both Tokumine and executive chef Kanji Furukawa are from the Hakata region in Japan, where udon originated.
Khana Bombay Café
A new Indian-style restaurant from northern-based restaurateur Adam Karim, has opened in Headingley in Leeds. Located in the city's North Lane, the 120-seat site is seeking to confound stereotypes surrounding Indian restaurants and has aimed for a vintage, casual and "cosmopolitan vibe" incorporatings a "sense of the Bombay community in food."
Dishes will include the Ruby Karim ‒ commonly known as a Makhani curry ‒ and small Indian tapas-style items, whole and half grilled chickens as well as Indian-spiced, charcoal-grilled lamb chops. Desserts will include twists on traditional classics, such as apple samosas.
As well as the dining room, Khana Bombay Café has a lounge bar area serving local craft beer, "Desi" tea, and cocktails designed by the team at Leeds-based bar Hedonist Project.
From Thursday to Saturday evenings there will be a DJ in the bar. The site will also offer "carrom boards" a traditional, 18th-century Indian game described as similar to table-top pool for guests' use,
Karim, who is of Indian descent, is the co-founder with footballer Rio Ferdinand of the restaurant Rosso, and the owner of Italian site Don Giovanni, both  in Manchester.
Pie Republic
A new pie restaurant concept has opened in Forest Gate, east London. Sonny Sanger, Shaidul Hussain, and Siraj Patel have launched PieRepublic in Upton Lane. The pies on the menu include the Royal Victoria – British chicken and creamy mushrooms, and the Hakka – New Zealand lamb and vegetables.
"There's a market for pie shops here, but we wanted to bring it into the modern-day. We thought 'Why not have a go at making homemade pies, but with flavours that reflect the area?' We've got a real mix of backgrounds and cultures in Newham, so we've got Indian flavours, Caribbean flavours, and eastern European flavours too," said Sanga.