21st September 2021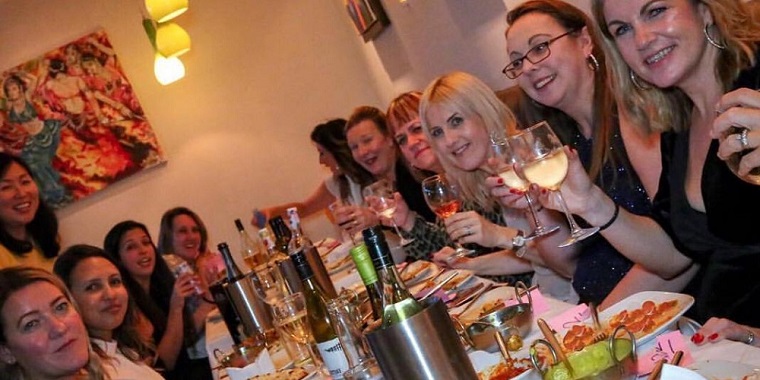 The family-owned, award-winning chain of Kushi restaurants in East London and Essex, has announced its latest charity initiative – designed to benefit local good causes.

Organisers are invited to take advantage of Kushi's special 3-course menu at a subsidised cost of only £15 per person, which can then be charged to each guest for a suggested price of £25.

The move enables curry lovers to enjoy a fun night out with good food, music and company, while raising money for good causes.

Kushi restaurants are well known for their support for local charities. During lockdown the group provided over 15,000 free meals to frontline NHS staff, key workers, the elderly and vulnerable. The generosity of Kushi owner Sharif Uddin was officially recognised at the beginning of September, when he was presented with a special Asian Catering Federation 'Local Community Hero' award from Baron Sheikh.

"Coffers at many schools' Parent, Teacher & Friends Associations (PTFAs) and sports clubs are at an all-time low, because so many fundraising events such as jumble sales, fayres and fetes, had to be cancelled due to the pandemic," explained enthusiastic charity supporter, Sharif.

"Staff at Kushi branches are always on hand to help organise a successful event. All organisers have to do is invite the guests, arrange raffle prizes, write their speeches – and have a good time," he added.

Kushi restaurants do not sell alcohol, but there is no corkage charge on BYOB customers, keeping the prices low and encouraging greater support from the attendees.

Previous charity activities have seen Kushi chefs prepare enticing little takeaway boxes, to be sold by 'Kushi Juniors' at school fete stalls. Schools which have previously benefited include Tudor Park, Warren and Gidea Park Tudor primary schools.

Other local organisations who have benefitted throughout the years are, Chafford Hundred First Responders, Thurrock Foodbank, Yellow Door Canvey, Hope4Havering and a local branch of Breast Cancer Awareness.

Kushi Restaurants will also be part of the nationwide 'One Million Meals' www.onemillionmeals.uk campaign feeding the homeless and needy this Christmas. The restaurants will also be supporting charity initiatives during National Curry Week (4th to 10th October) www.nationalweek.co.uk and British Curry Day (1st December) www.britishcurryday.org, with special promotions.

For those interesting in holding a charity dinner with Kushi visit: http://www.kushirestaurant.co.uk/charity