14th August 2023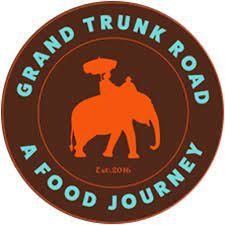 Restaurateur Rajesh Suri has announced the closure of his iconic Grand Trunk Road venue on the East London/Essex border in South Woodford. The establishment took its inspiration from the eponymous C16th trade route – Asia's longest road, connecting Bangladeshi with Afghanistan.
In 2016, Rajesh Suri's vision for Grand Trunk Road was to "laud classic dishes with the finest ingredients and time-honored cooking, via recipes derived from his personal journey across a legendary land."
Over 7 years, the restaurant developed a reputation for its the award-winning fare, offering diners a "timeless gastronomic journey filled with heady spices and delicate flavours" dedicated to the "evocative flavors of Indian history."
With over 30 years' experience in the industry, Suri started his career by working in at the celebrated Oberoi hotel group in India, later moving to the UK to launch and work with several five-star establishments, as well as the Michelin-starred Veeraswamy, the UK's longest running Indian restaurant.
Rajesh then moved to the London Tamarind Collection team (which includes Tamarind Los Angeles) and was responsible for gaining and maintaining the restaurant's Michelin star for his 14 years with them.
In a statement to customers, friends and the team, Suri said: "with a heavy heart" that "evry memory created, and every bond formed remind us of the wonderful journey we've undertaken together", adding, "as we turn the page to new adventure, we carry the memories with us, and look forward to the paths that lie ahead."