23rd December 2016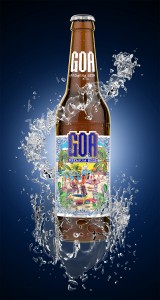 Goa Premium Beer is supporting Shish Turkish restaurant in Sidcup in Kent, with its move to feed single homeless and elderly people for free at Christmas.
The restaurant expects to host up to 400 diners with a full three course meal of authentic Turkish soups, casseroles and rice puddings, between 12:00 noon and 6:00pm on Christmas Day.
Goa Premium Beer is donating 20 cases of its gluten-free pilsner, to accompany the complimentary meals.
Shish Restaurant decided to open its doors to the lonely this Christmas after an elderly neighbour told the staff she would be alone at Christmas and was concerned about the plight of other single people in the area.
Goa Premium Beer director Frank Sequeira was touched by the generous move and decided to make the contribution restaurant's co-manager Irfan Can Genc, said that his Muslim faith had taught him to help others.
 "It's our background. On our holy days, we see our families and then we help others out in the second half of the day. It doesn't matter what religion they're from, what background or culture, we're all humans at the end of the day," said Genc.
Sequeira, like the majority of Goans is a practicing Catholic and recently returned from a visit to the Vatican, where he received an audience with the Pope.
"It's great to be part of such a generous, multi faith offering, especially when there has been so much negativity across the world, causing tensions between people of different beliefs.  We are all one people," said Sequeira.