13th September 2023
Spice Plus shortlisted for Just Eat Takeaway of the Year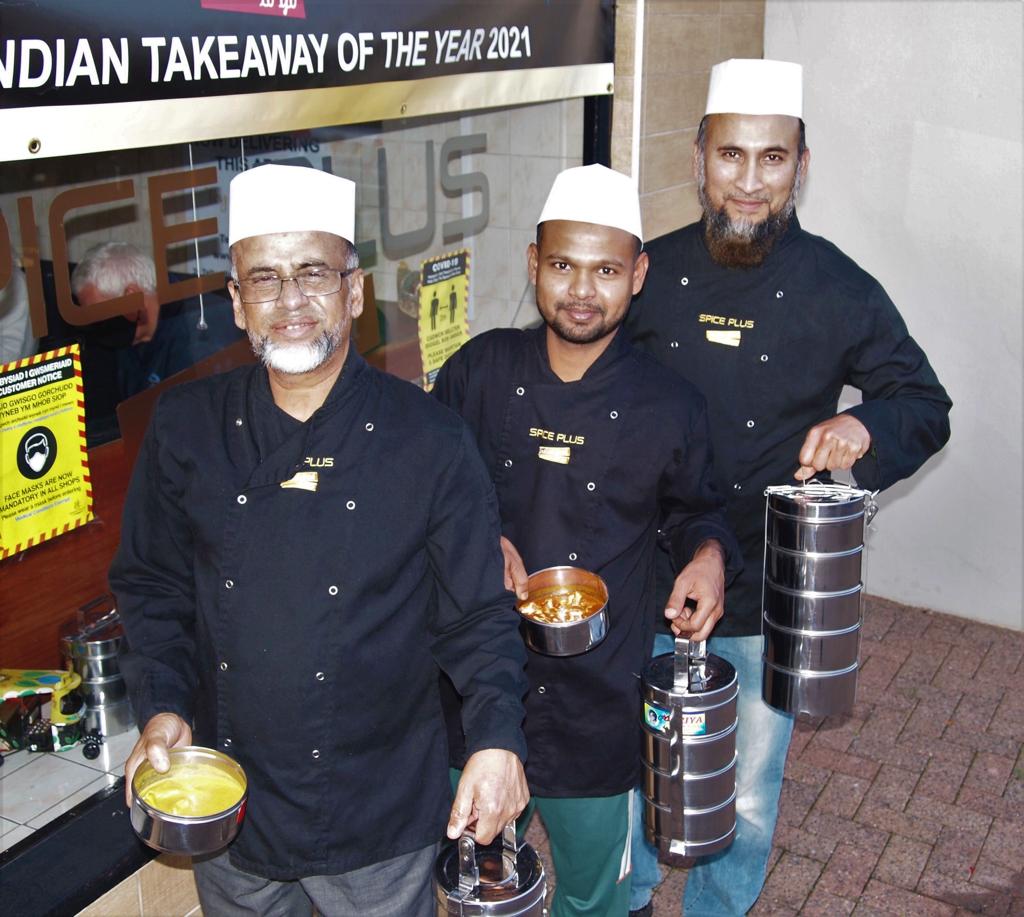 Spice Plus in Talbot Green, Pontyclun, South Wales, has been shortlisted for this year's Asian Curry Awards, being held at the Grosvenor House on London's Park Lane on 18th November. www.asiancurryawards.com.
"We're indebted to the dozens of our customers who took the time to go online to nominate us," said Spice Plus owner, Shakil Syed, who added, "It's a great reward for our investment and innovation in the business with the unique dishes we offer."
Shakil employed executive chef Stephen Gomes, formerly of Moksh AA Rosette restaurant in Cardiff, once described as the "Heston Blumenthal of Indian cookery", to train his chefs and introduce exciting flavours.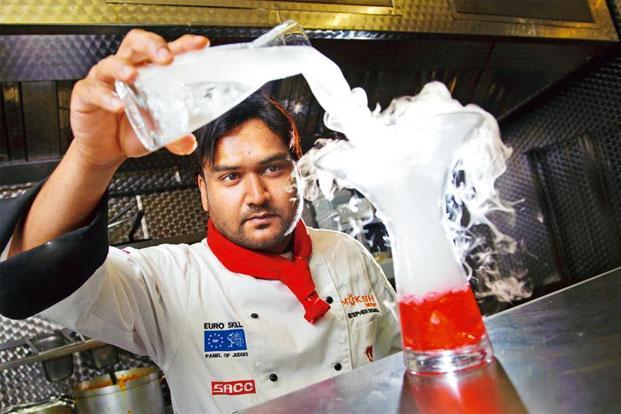 Another innovation is its reusable tiffin tins (metal containers, used widely across India as lunch containers), with a £10 refundable deposit, as an alternative to plastic takeaway pots.
Spice Plus regularly serves exclusive dishes with a Welsh twist. On St David's Day the restaurant offered Leek & Onion Bhajis. Another popular starter is its 'Slay the Dragon', a spicy Mysore delicacy of pineapple-flavoured, honey-glazed tandoori chicken.
For National Curry Week (2nd to 8th October) www.nationalcurryweek.co.uk, Spice Plus will be creating a special 'Cymri Curry' dish of Welsh lamb in laver bread (seaweed) as an alternative to sag (spinach), donating £5 for each one sold to the Follow Your Dreams charity.
"Laver bread is nutritious, delicious, sustainable and Welsh, we should all be eating more of it and if it proves popular, I'm looking to make it a permanent fixture on our menu," said Shakil.
The Asian Curry Awards are organised by the Asian Catering Federation (ACF), which represents the UK's 35,000 Asian and Oriental restaurants and takeaways. The Awards are the biggest event in the sector's calendar and open to the full panoply of Asian cuisines: Bangladeshi, Burmese, Chinese, Filipino, Indian, Indonesian, Japanese, Korean, Malaysian, Middle Eastern, Pakistani, Singaporean, Sri Lankan, Thai, Turkish and Vietnamese.
ACF Chairman Yawar Khan commented: "We're seeing some remarkable innovation by pioneering restaurateurs, adapting to challenging trading conditions and more sophisticated customer preferences. Afternoon chai, weekend brunch, more use of quality local produce – especially seafood and game, are now being served."
Spice Plus opened in 2017 with three ambitions; to serve the community, to support the community and to be the best Indian takeaway in South Wales.
The restaurant strives to produce the highest quality Indian and international fusion cuisine, using only the freshest, locally sourced food products. The restaurant is an enthusiastic supporter of local community initiatives.
Its commitment to culinary excellence has been rewarded with official recognition by the Welsh Food Awards, British Curry Awards, and now, the Asian Curry Awards.
Spice Plus, 31 Talbot Road, Talbot Green, Pontyclun CF72 8AD
T: 01443 225151 E: info@spiceplus.co.uk W: www.displaysite.co.uk/spiceplus