25th October 2016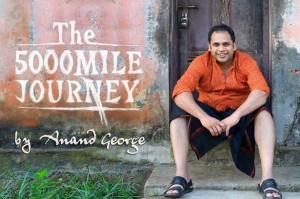 Renowned Purple Poppadom chef Anand George has published his long-awaited debut cookery book, featuring 60 detailed recipes. 
Priced at £25, 'The 5,000 Mile Journey' reveals the inspiration behind the chef's innovative take on Indian cuisine – which has won him countless culinary accolades. It charts his culinary journey from his childhood in Kerala to fine dining restaurants in London and Cardiff via the luxury hotels of India.
"Compiling my first book has been a fascinating experience, taking me back down my own memory lane to revisit these inspirations, and charting the historic influences which created Keralan cuisine," he said.