2nd November 2018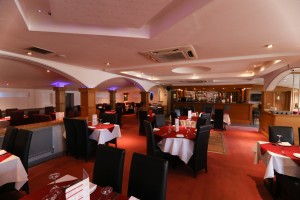 The Rajdani Indian restaurant in West Kingsdown, near Brands Hatch in Kent ,is to host a special charity lunch for the Chairman of Sevenoaks District Council from 1:00pm on Sunday 18th November.
Money raised will go to the Silas Pullen Fund. Silas was a boy of 10 when suddenly he began to have headaches and on investigation it was discovered that he had a brain tumour.  His parents, who live locally in Kent, were then told that the cancer was inoperable and he only had about a year.  Silas died when he was just11.
Silas's mother set up the fund to raise the profile of tumours in children and money for research supporting a global trial, costing £75,000.
"The Rajdani has always been community minded and have raised funds for various charities over the last 5 years, said Patricia, adding, "I was delighted when restaurateur Rob Khan offered the venue as he and I agree that no parent wants to be told that their child is going to die and there is nothing that can be done."
Since becoming Chairman in May, Cllr Bosley has already raised more than £8,000 towards the target.
Commenting on the charity lunch, Rob Khan said; "Since being named the 'Best Indian Restaurant in the South East at the Asian Curry Awards last year, it's a pleasure to be able to give something back."
Tickets for the buffet lunch, with lamb, chicken, vegetarian and vegan dishes, are only £15, including a glass of wine, beer or soft drink.  The full amount will be donated to the charity.
Later that evening, the restaurant staff will attend the Asian Curry Awards in London, where it is again shortlisted for a top accolade.
Tickets are available from from Pat on 01474 852924 or patbosley13@gmail.com.