18th January 2017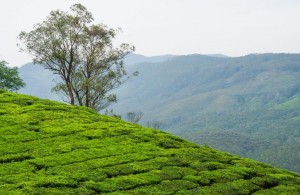 Rickshaw Travel has announced a new three day, two night bite sized trip to Munnar, India, a small town nestled in India's emerald tea plantations, in the Western Ghats mountain range in India's Kerala state.
Visitors can enjoy the fresh mountain air, a trip to the famous Munnar tea museum, to learn about the history of tea-growing and of course enjoy sampling many delicious cups of various brews of tea.
The  trip costs from  £185 per person in standard accommodation, including includes accommodation  breakfast, transport, a guided tea museum visit, tea tasting and entrance  to the Tea Museum,
based on two people sharing.