26th July 2022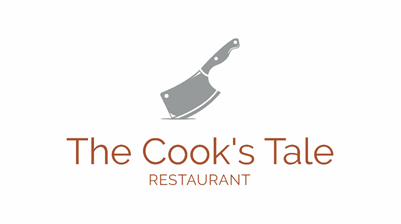 Hyper local menu to support local economy and reduce food miles

Cookery classes and gastro travel arm revived

Takeaway "curry" offered for the first time

Owner-chef Dev Biswal, is rebranding his multi award-winning Ambrette Restaurant in Canterbury to The Cook's Tale.

The upmarket Anglo-Indian restaurant in Canterbury, offering "modern Mumbai dining", is to refresh the concept as an "hyper local culinary journey" in homage to Geoffrey Chaucer's C14th 'Canterbury Tales' anthology.


"The name Cook's Tale is taken from the character of the apprentice Perkyn Revelour, who is rather fond of wine, women and song," explains Biswal. "There's a certain irony to the choice, given that Perkyn was also known for selling rotten meat infested with flies and maggots – we won't follow the model too faithfully!"

Dev's dishes, which have always showcased much of the locality's finest, sustainable local produce, will now be exclusively created using ingredients sourced from within 30 minutes of the kitchen.

To launch the new concept, Biswal has created a special 12-course Chaucerian Feast tasting menu. It features Ypocras, 'fortified Kentish wine served with cake; Wastel breed with flavoured beef drippings; Pyk in Brasey; Pigeon with wortes and marybones; Salat of Sawge with Chybollus, Pesen Pottage; Mushroom bake with fecces; Tamworth pork mortreux, Venysoun with roasted chasteynes and Walsh-notes; and poached peres; and Chese.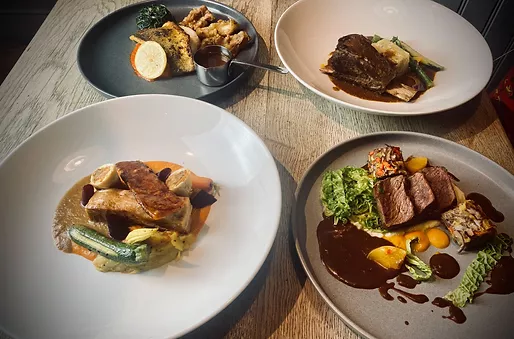 Certain items, such as lobster and jumbo prawns, will now be off the menu, but line caught sea bass and cuttlefish from small boats are supplied by the Goods Shed in Canterbury. Meats, such as the 28-day aged Jacob's Ladder beef, come from The Butcher of Brogdale. Laughton Farm in Faversham supplies free-range chicken. Venison, pigeon and other seasonal birds will be sourced from Stour Valley Game. Tamworth rare breed pork comes from Lydden Farm in Dover. The Kent cherries are from Mount Ephraim in Hernhill near Faversham. Other fruits and other fruit and vegetables the 8-acre Walmestone Farm near Canterbury.

Explaining the change of direction Dev, who closed his original restaurant in Margate and another in Rye, said that he had reassessed his ambitions during the pandemic and wanted an enhanced work/life balance, to free up time to create more dishes and develop other business interests.

He will also revive his popular cookery master classes for small groups. Before the lockdown, Dev had also planned to launch a gastro tours arm, taking groups to overseas and domestic destinations to learn how to prepare local dishes and about the history and culture behind them. These will be announced in the Autumn.

Dev Biswal has received national awards and recognition in all the major food guides for his unique and innovative food menus.

Popular local pianist Luke Smith, plays live in the restaurant every weekend. www.lukesmithmusic.com

Biswal's delivery kitchen based in Ashford, will be separately rebranded as Bombay Cooks www.BombayCooks.co.uk. For the first time in his career, Biswal will offer 'curry' on his menu. He had always eschewed the catch-all generic term for the rich and diverse culinary styles from across the Indian subcontinent. The word "curry" does not exist in any of the numerous languages or dialects found in India and is synonymous for with spicy fast foods, which many chefs never eat at home.

"It's an English term, possibly from a French or Portuguese root," said Biswal, "But I've relented because 'cury' appeared in print in cookbooks during Chaucer's life time."

The Chef's Tale, 14-15 Beer Cart Lane, Canterbury, Kent CT1 2NY
T: 01227 200 777 www.thecookstale.co.uk