29th August 2016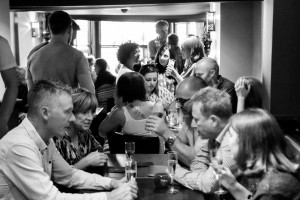 The Koh Thai group's latest opening in Romsey in Hampshire, reported record trading in its first month, selling 104 gallons of Asahi Japanese lager.  The company's 11th site also sold 121 of Dragon's Ruin cocktails and 467 servings of Chicken Satay dish, averaging 90 covers a night.
Founder Andrew Lennox, reported: "Opening night was the talk of the town. The venue was at maximum capacity, welcoming guests from an endless list of who's who is Romsey. You will find the restaurant to be the busiest place in town on the weekend."
A multi-award winning national restaurant brand that originated in Dorset 7 years ago, has become a major player in the restaurant industry – defying conventions and its unique blend of European and Thai flavours.